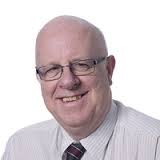 Augustine Heights

Piano Lessons | Keyboard Lessons, Organ Lessons, Singing Lessons | Aural Lessons, Theory Lessons
will travel to you within: Western suburbs , Ipswich please enquire.
Qualifications: BSc DIS PhD ARCO
Pricing: $40 for 30 minutes
Styles: Classical, contemporary
Suitability: Beginner to advanced. From 7 to 80 years old.
---
Bio
Piano/keyboard performing and teaching
Andrew's main career has been as a senior industrial scientist in the UK.  He left the UK in 2002 and was awarded a Fellowship in Chemical Engineering at the University of Queensland.  Whilst at school in the UK he had studied Piano, gaining Distinction in Grade 8, and was subsequently was awarded the ARCO diploma in 1980. Andrew had a varied semi-professional musical career as church organist, accompanist and choir director. He has taught, piano, organ and singing to choir members and accompanied choral societies in works such as Messiah and Bach's Christmas Oratorio. With students from the Birmingham Conservatoire he performed 2 of the Handel Organ Concertos on the famous Handel Organ at Great Packington Church.  He has taken part in various summer schools learning keyboard skills with Peter Holman and played the harpsichord with early music groups.  He has occasionally performed with amateur orchestras in works such as the Concert Champetre by Poulenc, the Poulenc Organ Concerto and the Saint Saens Organ Symphony.
Choral singing and conducting
Andrew joined the CBSO chorus in 1984 and counts it as a privilege to have worked under choral directors such as Simon Halsey and Simon Johnson.  As a chorus member, Andrew has travelled the world performing in leading concert halls with Sir Simon Rattle and numerous guest conductors.  During the time that he was a member of the chorus he took an active part in chorus administration and was occasionally called on to accompany chorus rehearsals.   In 1986 Andrew founded a community choir in the West Midlands – the Hampton Singers – a choir that is still going strong.  He also directed a semi-professional group – The Oriana Singers of Cambridge, giving concerts regularly in Cambridge colleges during the 1990s. The choir appeared as guests in a TV documentary on Freeman Dyson.
---
Teaching Info
Every lesson is customized to the individual student.   The student should expect to be educated professionally, meaning that that they should expect to be able to play what they most enjoy but correctly.
Each lesson in the early stages appeals to the natural curiosity of younger players.  For more advance students the aim is to equip them with the techinque to approach even the most complext pieces.
All styles of music are taught.  There is no one style that fits all.
Taking exams and competitions is an excellent way of measuring a child's progress, but it is not for everyone.